Healthcare-Associated Infection Mini-Summit 2021
0 (1 vote)
Recorded On: 12/16/2021
Description:
According to the CDC, one in every 31 patients contracts at least one healthcare-associated infection (HAI) daily. And HAIs have increased dramatically during the COVID-19 pandemic—some, such as central line bloodstream infections (CLABSIs), increased as much as 47% in 2020.
Attention must be refocused on reducing these numbers.
The HAI Mini-Summit offers a free, virtual 3.5-hour clinical program on a range of topics in the area of HAIs, including:
Peripheral intravenous line-associated bloodstream infections;
Non-ventilator hospital-acquired pneumonia;
CAUTIs & CLABSIs;
Antimicrobial stewardship & HAIs.
Attendees will hear expert presentations on current clinical knowledge and recommendations for infection prevention and treatment to improve clinical outcomes. This event is free for registrants and will offer CE contact hours for nurses.
This course was originally recorded on 12/16/21.
Learning Objectives:
At the end of the activity, the learner should be able to:
Restate the epidemiology and burden of HAIs;
Identify strategies for analyzing and improving HAI initiatives;
Outline available HAI tools and resources to assist in engaging frontline providers and reinvigorating infection prevention initiatives.
Target Audience:
Nurses, advanced practice providers, physicians, emergency responders, pharmacists, medical technologists, respiratory therapists, physical/occupational therapists, infection prevention specialists, data/quality specialists, and more.
Event Supporter:
The Healthcare-Associated Infection Mini-Summit was a virtual conference hosted by Sepsis Alliance. This event was supported by an unrestricted medical education grant from Merck to Sepsis Alliance. All event speakers participated on a voluntary basis; participation does not indicate a relationship between the speakers and Merck or other Sepsis Alliance supporters.
Cindy Hou DO, MA, MBA, FACOI, FACP, FIDSA (Moderator)
Infection Control Officer
Jefferson Health, New Jersey
Cindy Hou, DO, MA, MBA, CIC, CPHQ, FACOI, FACP, FIDSA, is the Infection Control Officer and Medical Director of Research for Jefferson Health - New Jersey (JNJ) and an infectious diseases specialist. She is dually board certified in internal medicine and infectious diseases. Dr. Hou has expertise in sepsis, antibiotic stewardship, and infection control. Dr. Hou is the Chief Medical Officer of Sepsis Alliance and a member of its board of directors; she is also a medical advisor for the Sepsis Innovation Collaborative. Dr. Hou earned an M.B.A. and M.A. from Boston University, a D.O. from the University of New England College of Osteopathic Medicine, and a BS from Yale University. She has a certification in Infection Prevention and Control (CIC), is a Certified Professional in Healthcare Quality (CPHQ), and a Certified Professional in Patient Safety (CPPS). Dr. Hou is a fellow for the American College of Osteopathic Internists (ACOI), American College of Physicians (ACP) and the Infectious Diseases Society of America (IDSA).
No relevant financial relationships to disclose.
$i++ ?>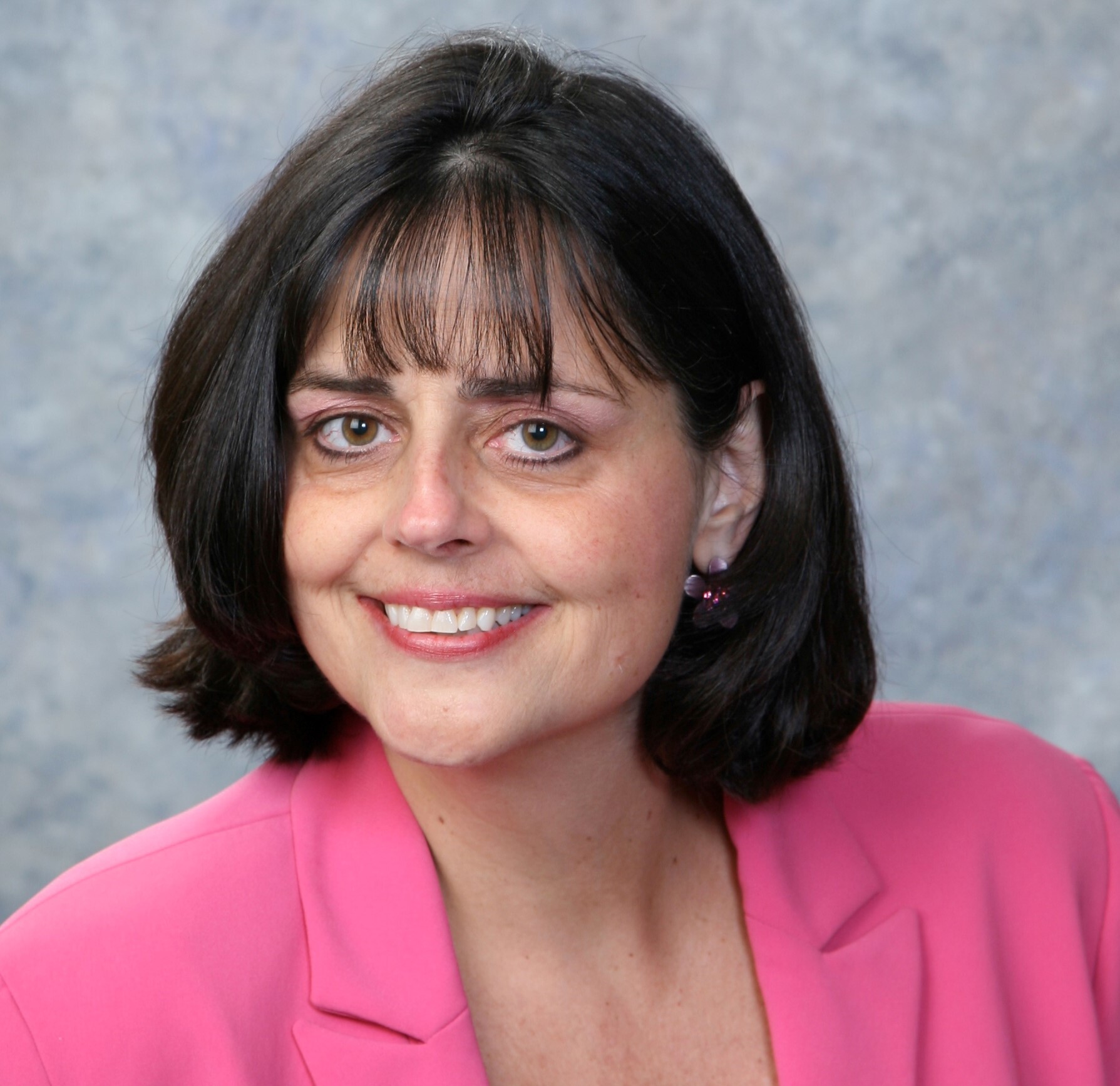 Kathleen M. Vollman, MSN, RN, CCNS, FCCM, FCNS, FAAN
Clinical Nurse Specialist/Consultant
ADVANCING NURSING, LLC
Kathleen M. Vollman MSN, RN, CCNS, FCCM, FCNS, FAAN, is a critical care clinical nurse specialist and consultant. She has published and lectured nationally and internationally on a variety of pulmonary, critical care, work culture, and sepsis topics, as well as on prevention of health care acquired injuries, including pressure injury and CAUTI/CLALBSI's and other HAIs. She serves as a subject matter expert on these topics for the American Hospital Association and Michigan Hospital Association. From 1989 to 2003 she functioned in the role of Clinical Nurse Specialist for the Medical ICU's at Henry Ford Hospital in Detroit, Michigan. Currently her company, ADVANCING NURSING LLC, is focused on creating empowered work environments for healthcare practitioners through the acquisition of better skills, attainment of greater knowledge, and implementation of process improvement.
$i++ ?>
Dian Baker, PhD, NP, RN
Professor and Clinical Faculty
School of Nursing, California State University, Sacramento and University of California, Davis School of Medicine
Dian Baker, PhD, NP, RN, is a professor at the School of Nursing, California State University, Sacramento and clinical faculty at the University of California, Davis School of Medicine. Dr. Baker obtained her PhD from the University of Hawaii and completed a postdoctoral fellowship in healthcare leadership at the University of California, Davis. Her recent publications on pneumonia prevention have drawn interest from hospitals and patient safety organizations across the country. Dr. Baker was the academic partner and researcher with the Sutter Health System Team that was awarded the 2018 California Healthcare Quality Institute's C. Duane Dauner Quality Award for excellence in quality and safety for their work on non-ventilator hospital-acquired pneumonia. In 2020, Dr. Baker was part of the team granted the Award for Publication Excellence from the Association of Professionals in Infection Control and Epidemiology and the American Journal of Infection Control. Dr. Baker and her colleagues formed the Hospital-Acquired Pneumonia Prevention, Intervention, Research, and Education (HAPPIER) collaborative that includes nurse leaders, researchers, and partners in the UK. She is currently working to promote prevention of non-ventilator hospital-acquired pneumonia in hospitals worldwide and is a consultant for the VA Hospital-Acquired Pneumonia Prevention by Engaging Nurses (HAPPEN) program. She is Co-Chair of the research workgroup for the National Organization to Prevent Hospital-Acquired Pneumonia (NOHAP).
$i++ ?>
Karen K. Giuliano, PhD, RN, FAAN, MBA
Co-Director, Elaine Marieb Center for Nursing and Engineering Innovation and Associate Professor (Joint)
University of Massachusetts Amherst
Karen Giuliano, PhD, RN, FAAN, MBA, is currently Co-Director of the Center for Nursing and Engineering Innovation and an Associate Professor (Joint) at the Institute for Applied Life Sciences and College of Nursing, University of Massachusetts Amherst. With a clinical background in critical care and 25+ years of global experience in the development of new medical products, Dr. Giuliano has a passion for improving healthcare through innovation. Her expertise includes human-centered design and clinical outcomes research.
Dr. Giuliano actively contributes to many professional organizations and works with small, medium, and large companies on medical product development and innovation. In addition, her own interdisciplinary program of research is focused in two main areas: non-ventilator hospital-acquired pneumonia and IV infusion safety using IV Smart Pumps.
Dr. Giuliano is a fellow in the American Academy of Nursing (FAAN), a six-sigma green belt, and holds a BSN and PhD in nursing from Boston College, nurse practitioner from the University of Massachusetts, an MBA (Global Management Concentration) from Babson College. She completed a postdoctoral research fellowship on IV infusion device safety at Yale University.
$i++ ?>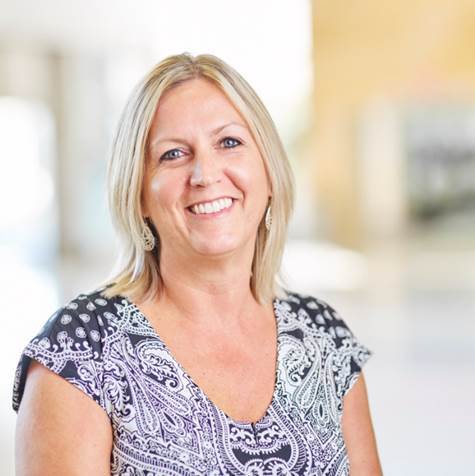 Mary M. Duncan, RN, MSN, CIC
Senior Director of Infection Prevention
University of Alabama- Birmingham Health Center
Mary Duncan is an experienced, certified Infection Preventionist who has spent the last 17 years implementing best practices at various facilities to prevent infections in patients. She is currently the Senior Director of Infection Prevention at the University of Alabama-Birmingham Health System. This is an 1100+ bed Level 1 trauma center in the city of Birmingham, Alabama. Through her passion and innovation approaches, she strives to decrease vascular access device associated bloodstream infections by working with front line staff to make sure they are educated on best practices and have access to the tools they need to do the right thing. She is the lead author for the study A Bundled Approach to Decrease the Rate of Primary Bloodstream Infections Related to Peripheral Intravenous Catheters. Through the creation a vascular access maintenance bundle, the hospital was able to significantly reduce bloodstream infections.

$i++ ?>
Armando Nahum
Director, Center for Engaging Patients as Partners
MedStar Health
Armando Nahum is the Director for the Center for Engaging Patients as Partners at MedStar Health. In 2006, Armando and his wife Victoria began their work in patient advocacy and engagement by establishing Safe Care Campaign after 3 members of his family became infected in 3 different hospitals, in 3 different states in 10 months' time, culminating with the death of his son, Josh at the age of 27.

The Nahum's have not only turned their family's tragedy into a positive tribute to their young son, but Armando's educational presentations inspire hospital administrations and frontline caregivers to remind, provoke and motivate all who work in the continuum of care of their most noble challenge and moral duty to prevent these infections that annually infect more than 1.7 million and kill more than 99,000 patients in the U.S.

The story of Safe Care Campaign's work has been featured on many national and local television and radio programs, including the CBS Evening News with Katie Couric, FOX News, CNN: The Situation Room with Wolf Blitzer and The Dr. Oz Show, as well as in numerous articles in journals and publications including Infection Control Today and CNN's The Empowered Patient, as well as in numerous articles in journals and publications including: The Wall Street Journal, The Washington Post, The New York Times and Infection Control Today.

Armando has co-produced, with the Centers for Disease Control and Prevention (CDC), APIC and a grant from Kimberly-Clark, a patient safety video – the health care counterpart to the FAA safety demonstration that airlines are required to show passengers before every flight. The video was created to be used as part of every hospital admission to teach patients how to insist on safe care through the practice of hand hygiene.

Armando currently sits on the Georgia HAI Advisory Board and the Georgia Health and Human Services Antimicrobial Stewardship Board. Along with his wife Victoria, Marty Hatlie and Dr. Tim McDonald, Armando has launched the Healthcare and Patient Partnership Institute (H2Pi) to effectively train Hospitals to achieve the stated goals of CMS' Partnership for Patients.

Not only is Armando a member of MedStar System Patient and Family Advisory Council for Quality and Safety (SPFACQS), but he has been a driving force in establishing Patient and Family Advisory Council for Quality and Safety (PFACQS) at each of the 10 MedStar Hospitals.
Session Title: The Role of Patient & Family Communication in Interdisciplinary Handoffs
Session Day/Time: Thursday, September 28, 2023, 3:15 - 3:45 PM EST
$i++ ?>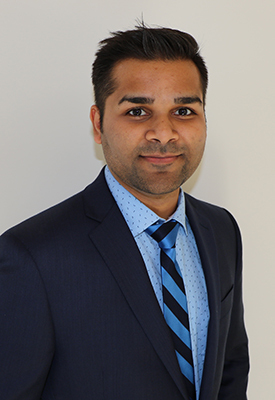 Nikunj Vyas, PharmD, BCPS
Clinical Pharmacist/Infectious Diseases
Jefferson Health - New Jersey
Nikunj Vyas, PharmD, BCPS, is a Clinical Pharmacy Specialist in Infectious Diseases currently practicing at Jefferson Health – New Jersey. He received his Doctorate of Pharmacy from St. John's University in New York City in 2012. He then went on to complete a Pharmacy Practice Residency at Atlantic Health System in Morristown, NJ and Infectious Diseases Pharmacy Residency at West Virginia University Healthcare in Morgantown, West Virginia.
At Jefferson Health – New Jersey, Dr. Vyas oversees infectious disease pharmacotherapy and co-chairs the Antimicrobial Stewardship Committee, in collaboration with Infectious Diseases service. He also serves as a preceptor and mentor to post-doctoral pharmacy residents and students from numerous pharmacy schools. Additionally, Dr. Vyas serves as a member on numerous committees including the Sepsis Committee, the Infection Control Committee, and the Pharmacy and Therapeutics Committee, where he represents the Antimicrobial Stewardship Program and the Clinical Pharmacy Department.
Dr. Vyas is also well published in gram positive and gram-negative resistant organisms, as well as antimicrobial stewardship strategies in an inpatient setting. He has continued interest in patient quality and safety as well as clinical outcome-based research.
Dr. Vyas was awarded the Pharmacy Practitioner of the Year for the state of New Jersey in 2018 by New Jersey Health System Pharmacists. This big honor was for his dedication to Antimicrobial Stewardship and optimizing patient care. In his free time, Dr. Vyas is a sports fanatic and loves to travel and try different cuisines around the world.
$i++ ?>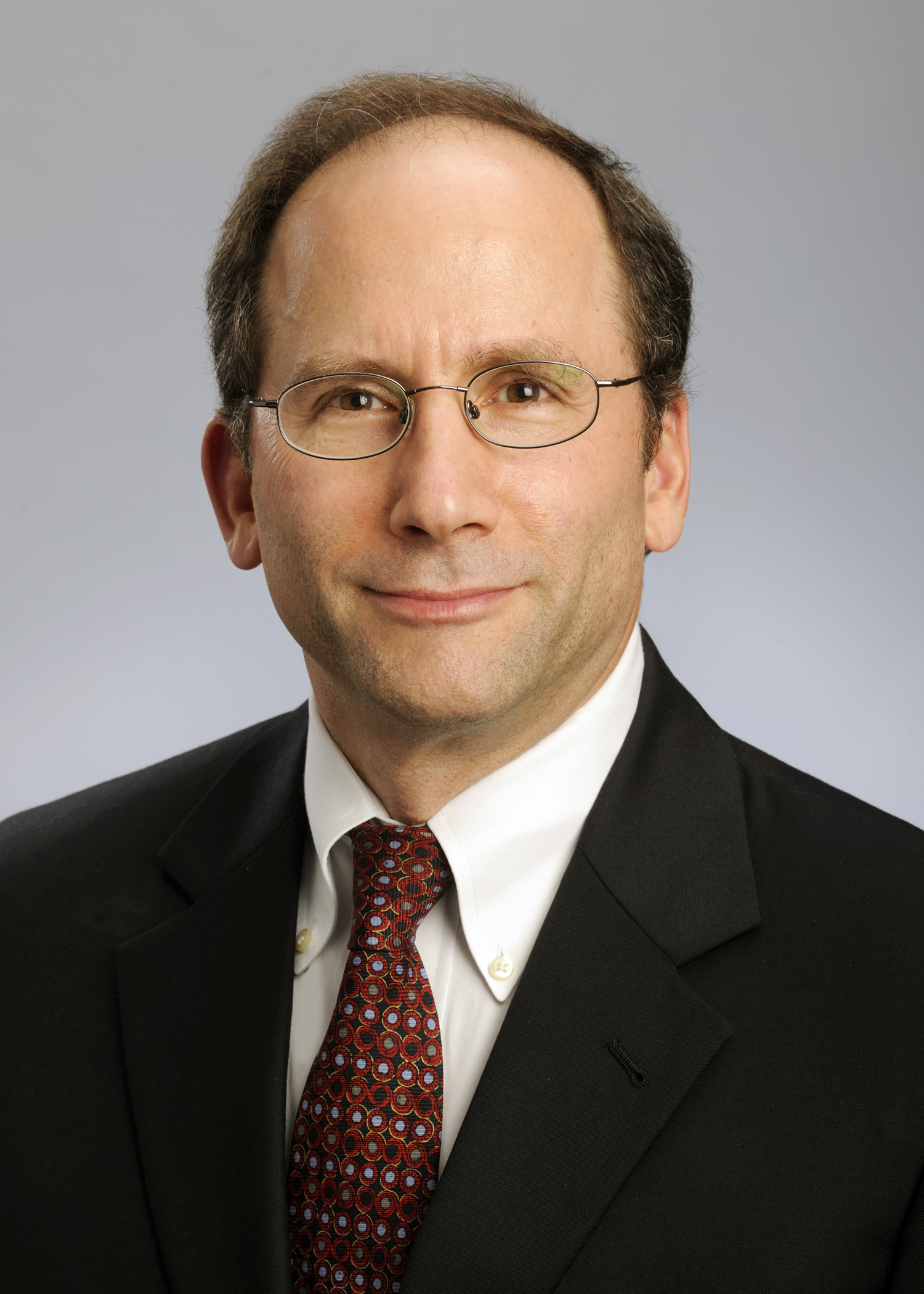 James Steinberg, MD
Professor of Medicine, Division of Infectious Diseases
Emory University School of Medicine
James Steinberg, MD, is Professor of Medicine in the Division of Infectious Diseases at Emory University School of Medicine where he has been on faculty for over 32 years. He is currently the Chief Medical Officer at Emory University Hospital Midtown and previously served as Hospital Epidemiologist at that institution. Since its inception, he has chaired the Emory Healthcare Infection Prevention Steering Committee. Dr. Steinberg has served two terms on the SHEA Board of Directors and has been SHEA's liaison to HICPAC. His research interests are in the prevention of healthcare associated infections. He is a co-investigator in Emory's Prevention Epicenter and was principal investigator on a study investigating the impact of an electronic hand hygiene system on hand hygiene compliance rates.
$i++ ?>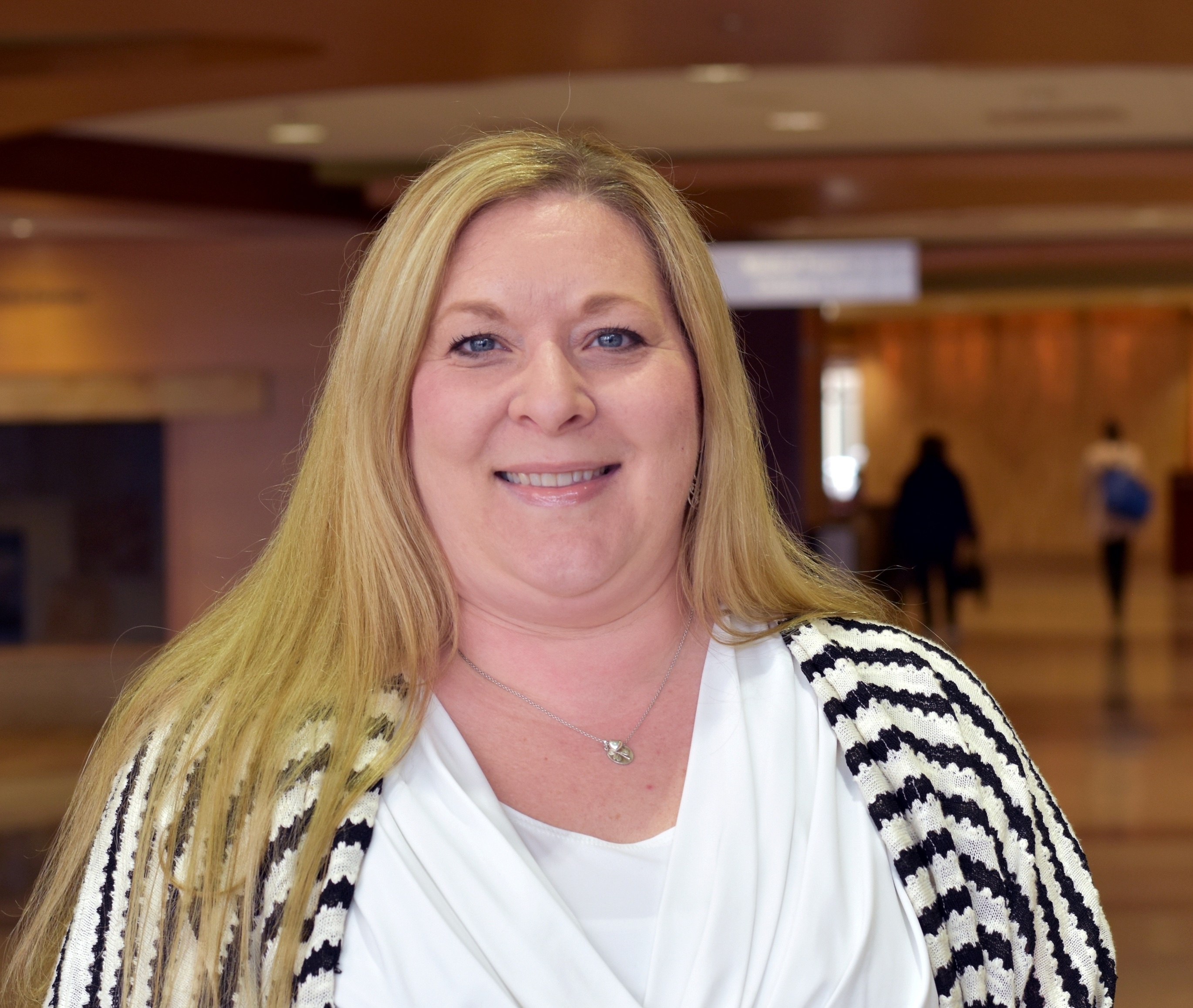 Patricia (Patti) Warden, RN, MS
Senior Infection Prevention Specialist
Mercy Hospital St. Louis
Patricia Warden is currently an Infection Preventionist at Mercy Hospital – St. Louis which is a 900 bed Level 1 trauma center in the suburbs of St. Louis, Missouri. She has practiced nursing in the acute care, transitional care, and burn units providing her with the skills, critical thinking and leadership abilities necessary to perform optimally within the field of infection prevention and control as well as promote and maintain patient safety initiatives. Her work on the reduction of bloodstream infections won a Mercy Quality and Patient Safety Award in October 2016. Ms. Warden received her Bachelor of Nursing degree as well as her Master of Science in Molecular Biology degree from Saint Louis University in 2010 and 1996, respectively.
$i++ ?>
Provider approved by the California Board of Registered Nursing, Provider Number CEP17068 for 5.2 contact hours.
Other healthcare professionals will receive a certificate of attendance for 4.25 contact hours.
Medical Disclaimer
The information on or available through this site is intended for educational purposes only. Sepsis Alliance does not represent or guarantee that information on or available through this site is applicable to any specific patient's care or treatment. The educational content on or available through this site does not constitute medical advice from a physician and is not to be used as a substitute for treatment or advice from a practicing physician or other healthcare professional. Sepsis Alliance recommends users consult their physician or healthcare professional regarding any questions about whether the information on or available through this site might apply to their individual treatment or care.
Components visible upon registration.