Prevention of Infection and Sepsis during Recovery from Cardiac and other High-Risk Surgeries
Product not yet rated
Recorded On: 07/15/2021
Description:
This educational event reviews infection and sepsis prevention during recovery from cardiac and other high-risk surgeries. Preventing post-surgical infection and sepsis begins with preoperative assessments and considerations and continues through surgery into the immediate acute postoperative and post-acute phases of recovery. Presentations covering infection and sepsis prevention strategies to improve surgical recovery will include pre-, intra-, immediate post-operative, and post-acute considerations, as well as discussion of specific considerations for the underserved and health disparate populations.
This event is supported by a grant from the Edwards Lifesciences Foundation – Every Heartbeat Matters program.
Learning Objectives:
At the end of the activity, the learner should be able to:
Identify key factors that impact patient outcomes in the perioperative period;
Appreciate all domains that increase patient vulnerability in the perioperative period;
Review available screening and diagnostic tools for anemia, malnutrition, delirium and frailty;
Describe potential mitigation strategies for frail patients preparing for high-risk surgery.
Target Audience:
Nurses, advanced practice providers, physicians, emergency responders, pharmacists, medical technologists, respiratory therapists, physical/occupational therapists, infection prevention specialists, data/quality specialists, and more.
Cindy Hou DO, MA, MBA, FACOI, FACP, FIDSA
Infection Control Officer
Jefferson Health, New Jersey
Cindy Hou, DO, MA, MBA, CIC, CPHQ, FACOI, FACP, FIDSA, is the Infection Control Officer and Medical Director of Research for Jefferson Health - New Jersey (JNJ) and an infectious diseases specialist. She is dually board certified in internal medicine and infectious diseases. Dr. Hou has expertise in sepsis, antibiotic stewardship, and infection control. Dr. Hou is the Chief Medical Officer of Sepsis Alliance and a member of its board of directors; she is also a medical advisor for the Sepsis Innovation Collaborative. Dr. Hou earned an M.B.A. and M.A. from Boston University, a D.O. from the University of New England College of Osteopathic Medicine, and a BS from Yale University. She has a certification in Infection Prevention and Control (CIC), is a Certified Professional in Healthcare Quality (CPHQ), and a Certified Professional in Patient Safety (CPPS). Dr. Hou is a fellow for the American College of Osteopathic Internists (ACOI), American College of Physicians (ACP) and the Infectious Diseases Society of America (IDSA).
No relevant financial relationships to disclose.
$i++ ?>
Steven Harrington, MD, MBA, FACS, ABTS, FACC
Clinical Advisor
Corazon Inc.
Dr Harrington recently left clinical practice after nearly 40 years as a Board-Certified Cardiothoracic surgeon. For the majority of his career, he practiced at several major Detroit area hospitals as a private practice physician. For the last 5 years of his career, he was privileged to be a member of the Henry Ford Medical Group, a part of the Henry Ford Health System in Detroit. In addition to his surgical and patient care duties he served on multiple committees, chaired his divisions, was co-developer of the HFHS Heart and Vascular Institute and co-leader of the system's Cardiovascular Clinical Council, responsible for quality, program development and business integration for the HFHS cardiovascular service line. He has served on multiple MEC's as well as hospital and health system boards leading quality and strategic development initiatives. Despite no longer being involved in direct patient care he has remained very active with the Michigan Society of Thoracic and Cardiovascular Surgeons' Quality Collaborative in both clinical research and peer review, co-authoring several publications in peer reviewed journal. He serves nationally with the Society of Thoracic Surgeons on the Workforce on Patient Safety and the Task Force on Quality Initiatives. He also works with Corazon Inc., a national consulting firm, focusing on cardiovascular program and quality and peer review. As well as his medical degree he also holds an MBA in Healthcare Administration and Quality. Although he has many other outside interests, he is an avid aviator flying over 100 hours yearly. More importantly he studies Aviation Safety and Accident Avoidance and Human Factors Engineering, taking the lessons learned from those studies and applying those principles and safety practices learned in aviation to how we can, and should improve in our daily medical and surgical practices.
No relevant financial relationships to disclose.
$i++ ?>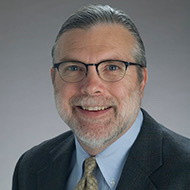 Steven Q. Simpson, MD
Professor of Medicine, Division of Pulmonary, Critical Care, and Sleep Medicine
University of Kansas
Steven Q. Simpson, MD is Professor of Medicine at the University of Kansas in the Division of Pulmonary, Critical Care, and Sleep Medicine, where he previously served as Division Director, Director of three ICUs, Chair of the Sepsis Team, and Chair of Multidisciplinary Critical Care. He has done research in all areas of severe sepsis from molecular and cellular mechanisms, to translational studies, to quality improvement studies.
He was a founder, in 2005, of the Midwest Critical Care Collaborative, a multidisciplinary and interprofessional collaborative effort to improve the quality of critical care services throughout the Midwest. In 2007, he initiated the Kansas Sepsis Project, a statewide program to improve severe sepsis care and outcomes throughout the state via continuing education both in sepsis and in quality improvement principles, and via inter-professional collaboration. He is currently heading a BCBS-sponsored sepsis collaborative among Kansas City metro area hospitals and is a contributing faculty member of the ongoing Surviving Sepsis Campaign collaboratives, leading the effort in the Midwest. He is a participant in the 2016 review and update of the Surviving Sepsis Campaign Guidelines.
Dr. Simpson was the North American co-chair of the International Single Day Point Prevalence Study for Severe Sepsis and Septic Shock (IMPRESS) in the fall of 2013. During his tenure at the University of New Mexico, he contributed to the discovery of a particular form of sepsis, the Hantavirus Pulmonary Syndrome, and published numerous papers on the clinical description, the hemodynamic description, and the approach to supportive care for patients with the syndrome, including extracorporeal hemodynamic and oxygenation support.
Dr. Simpson received his M.D. degree from the University of Kansas in 1983. He completed residency training in Internal Medicine at KU in 1986 and fellowship training in Pulmonary Diseases at Rush Medical College in 1989. He has been a faculty member at Rush Medical College, the University of New Mexico, and the University of Kansas. He is a regular reviewer for the journals Critical Care Medicine and CHEST, and he reviews on an ad hoc basis for Shock, the Journal of Intensive Care, JAMA, Virology, and Antiviral Therapy. He is the author of over 70 peer reviewed and invited manuscripts, book chapters, and web-based articles and presentations.
Dr. Simpson was the Third Eli Lilly and Company Distinguished Scholar in Critical Care Medicine, sponsored by the American College of Chest Physicians and the Chest Foundation for his work in reducing geographic disparities for severe sepsis care (the Kansas Sepsis Project). In 2013 he delivered the Roger C. Bone Memorial Lecture at the annual international meeting of the American College of Chest Physicians, describing the Kansas Sepsis Project. Dr. Bone was Dr. Simpson's early career mentor and was the progenitor of the criteria used throughout the world to recognize severe sepsis.
No relevant financial relationships to disclose.
$i++ ?>
Jeanna Blitz, MD, FASA
Associate Professor of Anesthesiology
Duke University
Dr. Jeanna Blitz is an associate professor of Anesthesiology at Duke University School of Medicine, where she is the Director of the Preoperative Anesthesia Surgical Screening (PASS) Clinic, and Director of the Duke Perioperative Medicine fellowship. Her primary academic interest is in the delivery of quality preoperative care and its impact on patient outcomes. Dr. Blitz serves on the American Society of Anesthesiologists National Committee on Performance and Outcomes Measurement, the American College of Surgeons Surgical Quality Alliance, and is a board examiner for the American Board of Anesthesiology.
Consulting fees – Society for the Advancement of Patient Bleed Management
$i++ ?>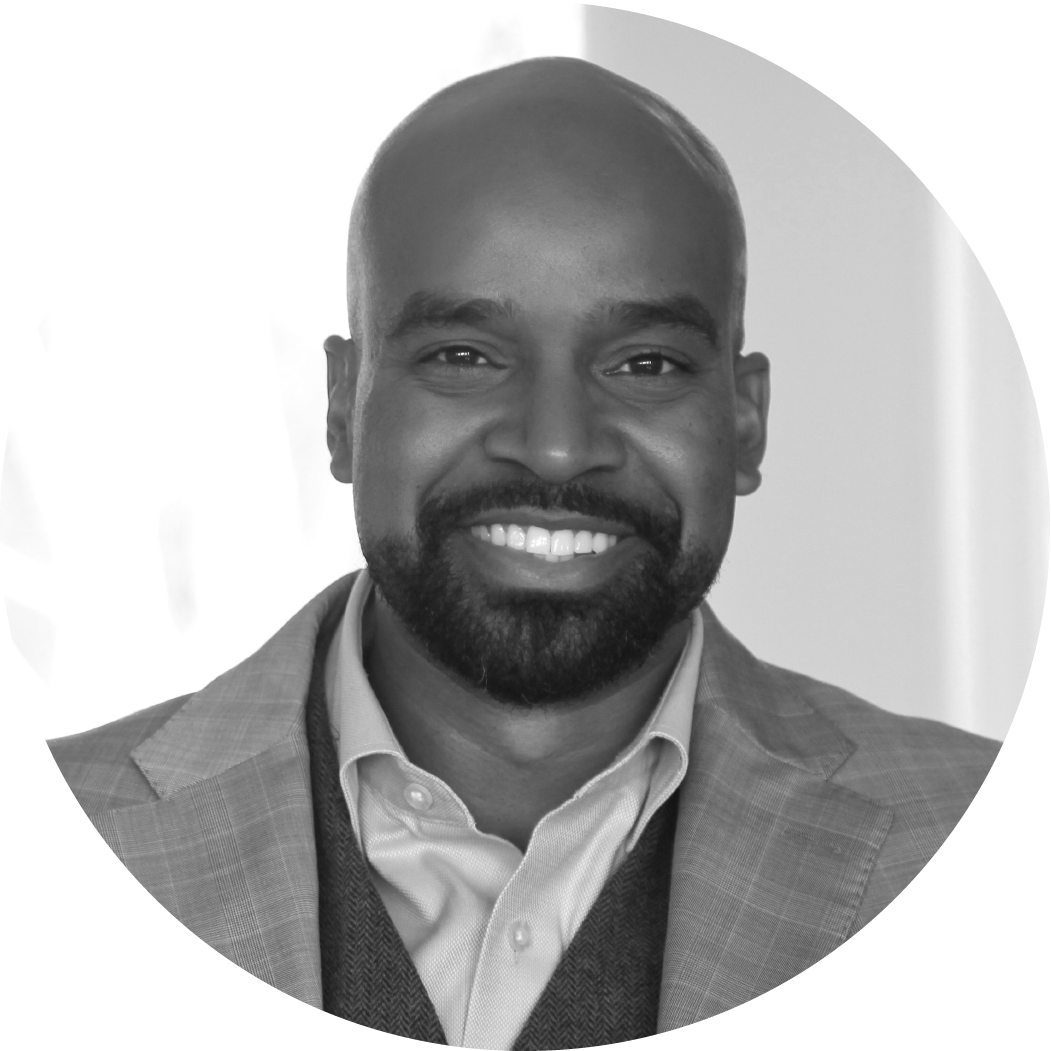 Stanley K. Frencher Jr., MD, MPH
Associate Professor of Urology
UCLA
Stanley Frencher Jr., the son of a primary care physician and nurse practitioner, likes to say he "was born to practice medicine." Dr. Frencher attended Albert Einstein College of Medicine in the Bronx, New York, where he was awarded the first annual Jean L. Cook, MD Memorial Award for Medical Excellence. He went on to earn a Master of Public Health degree in health management and policy at Columbia University's Mailman School of Public Health. He conducted research with the Center for Health and Urban Minorities to identify health disparities across racial groups. He also worked with the office of Senator Charles Schumer where he gained a firsthand insight into the politics of healthcare policy. Dr. Frencher completed his surgical residency at Yale New Haven Hospital. He interrupted his training to become a Robert Wood Johnson Clinical Scholar at the University of California, Los Angeles (UCLA). Dr. Frencher is currently an Associate Professor in the Department of Urology at UCLA, Chair of Perioperative Services, and Chief of Urology at Martin Luther King, Jr. Community Health. Moreover, he is Chief Medical Officer of Wise Healthcare, as well as the Chief Executive Officer of HubMD. He is a father, husband, surgeon activist, health services researcher, physician executive, and virtual care innovator with a focus on vulnerable and underserved populations with the goal of ameliorating healthcare inequities and health disparities. When not working or lecturing, he competes in powerlifting, enjoys standup paddleboard, and is active in his church.
Ownership interest in WISE Heatlhcare and HubMD
$i++ ?>
Credit Designation
The content and views presented in this educational activity are those of the authors and do not necessarily reflect those of Medical Education Resources or Sepsis Alliance Institute. The authors have disclosed if there is any discussion of published and/or investigational uses of agents that are not indicated by the FDA in their presentations. Before prescribing any medicine, primary references and full prescribing information should be consulted. Any procedures, medications, or other courses of diagnosis or treatment discussed or suggested in this activity should not be used by clinicians without evaluation of their patient's conditions and possible contraindications on dangers in use, review of any applicable manufacturer's product information, and comparison with recommendations of other authorities. The information presented in this activity is not meant to serve as a guideline for patient management.
In support of improving patient care, this activity has been planned and implemented by Medical Education Resources (MER) and Sepsis Alliance. MER is jointly accredited by the Accreditation Council for Continuing Medical Education (ACCME), the Accreditation Council for Pharmacy Education (ACPE), and the American Nurses Credentialing Center (ANCC), to provide continuing education for the healthcare team. This activity is jointly provided by Medical Education Resources and Sepsis Alliance.
Physician Credit
Medical Education Resources designates this activity for a maximum of 2.25 AMA PRA Category 1 Credits™. Physicians should claim only the credit commensurate with the extent of their participation in the activity. Other healthcare providers will receive a certificate of attendance for 2.25 contact hours.
Nursing Credit
Sepsis Alliance is a provider approved by the California Board of Registered Nursing, Provider Number CEP17068 for 3.3 contact hours.
Components visible upon registration.