Changing the Paradigm of Patient Care with New Rapid Antimicrobial Susceptibility Testing Technologies
Product not yet rated
Includes a Live Web Event on 11/07/2023 at 8:00 AM (PST)
Description:
Date: November 7, 2023
Time: 11:00 am - 12:00 pm ET / 8:00 - 9:00 am PT
Bloodstream infection is a medical emergency that necessitates promptly administering appropriate antibiotics. The current laboratory procedure for antimicrobial susceptibility testing (AST) involves a subculture of organisms from positive blood bottles, followed by a legacy AST system testing or disk diffusion method. New rapid antimicrobial susceptibility testing (rAST) technologies have been developed in recent years that eliminate the subculture step, preparing the samples directly from positive blood cultures, effectively reducing the time-to-result by several hours to one day. In this sponsored webinar, the presenters will discuss the importance of rAST and the clinical and financial benefits of rAST for blood cultures and septic patients, the necessity to use the current breakpoints to report MIC results, as well as the clinical evaluation results from the Selux Direct Positive Blood Culture AST system.
Target Audience:
Nurses, advanced practice providers, physicians, emergency responders, pharmacists, medical technologists, respiratory therapists, physical/occupational therapists, infection prevention specialists, data/quality specialists, and more.
Webinar Supporter:
Sepsis Alliance gratefully acknowledges the support provided by Selux Diagnostics for this webinar.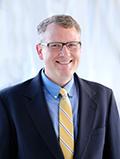 James Lewis, PharmD
Infectious Disease Pharmacist
Oregon Health and Science University
James Lewis, PharmD, is the Clinical Supervisor for Infectious Disease at Oregon Health and Science University (OHSU). His responsibilities include co-directing the OHSU antibiotic stewardship program and serving as the infectious diseases clinical pharmacist for OHSU. He is the co-chair of the antibiotic subcommittee of the Clinical Knowledge and Therapeutics Executive Committee (formerly Pharmacy and Therapeutics Committee) and also serves as the PGY-1 &2 ID rotation preceptor. Dr. Lewis' professional interests are antibiotic susceptibility testing, antibiotic/antifungal utilization, and the optimal integration of rapid microbiology diagnostics in antibiotic stewardship. Dr. Lewis also currently serves as the co-chair of the breakpoint working group of the Clinical and Laboratory Standards Institute and is a member of the editorial board for Antimicrobial Agents and Chemotherapy.
$i++ ?>
Thomas Kirn, MD, PhD
Professor, Department of Pathology and Medicine
Rutgers Robert Wood Johnson Medical School
Thomas Kirn, MD, PhD, is a Professor in the Department of Pathology and Medicine at Rutgers Robert Wood Johnson Medical School. His general research interests are in the areas of microbial pathogenesis and molecular techniques for infectious disease diagnostics. Dr. Kirn's current research studies include investigation of a novel, rapid method for identification of S. aureus in positive blood cultures and elucidation of molecular mechanisms that contribute to C. difficile pathogenesis.
$i++ ?>
Components visible upon registration.