Sepsis Alliance Symposium: Precision Sepsis Care
4.17 (6 votes)
Includes a Live Web Event on 06/23/2023 at 9:00 AM (PDT)
Description:
Date: June 23, 2023
Time: 12:00 - 4:30 pm ET / 9:00 am - 1:30 pm PT
The clinical complexity and heterogeneity following infection and sepsis is a well-recognized challenge to effective patient management. Traditional pathogen-only targeted treatment currently remains the standard of care in diagnosis and treatment. Precision medicine, a concept that has been around for many years, applies host-directed diagnostics and therapeutics to use a person's own genes or proteins as a potential way to yield more precise diagnoses, predict disease risk before symptoms occur, and design customized treatment plans that maximize safety and efficiency. For the medical community, precision medicine holds a lot of promise and hope for improved, personalized care and outcomes in infectious diseases and sepsis.
This Sepsis Alliance Symposium, focused on precision medicine in sepsis care and examining host-directed diagnosis and treatment for infectious diseases and sepsis, will allow learners to better understand the host response and how precision medicine might be applied. Presenters will also review host-based diagnostics across the continuum and explore the role of data and machine learning in host-based diagnostics and therapeutics.
Learning Objectives:
At the end of the activity, the learner should be able to:
Identify the immune activation to immune suppression;
Review current host-directed diagnostics and phenotyping being researched, translated, and used in infection and sepsis care;
List possible approaches to host-directed therapeutics in infection and sepsis care;
Describe the role of data and machine learning in precision medicine.
Target Audience:
Nurses, advanced practice providers, physicians, emergency responders, pharmacists, medical technologists, respiratory therapists, physical/occupational therapists, infection prevention specialists, data/quality specialists, and more.
Time (ET)
Session Title
Presenter
12:00-12:10
Welcome and Opening Remarks

Steven Q. Simpson, MD   

12:10-12:40

Session info coming soon

Richard Hotchkiss, MD

12:40-1:10

Host Therapeutics for Pandemic Preparedness

Kimberly Sciarretta, PhD

 

1:10-1:40

Shaping the Future of Sepsis Care: The Role of Phenotyping in Prognosis

Azra

Bihorac

, MD, MS, FCCM, FASN

1:40-2:40
A Sepsis Innovation Collaborative (SIC) Roundtable: Challenges and Opportunities in Precision Sepsis Diagnosis

Steven Q Simpson, MD




Tim Sweeney, MD, PhD




Debra M. Foster, BSc




Bobby Reddy Jr., PhD

2:40-2:55
Break
2:55-3:25

Human Genomics of Infectious Diseases & Sepsis

Samira Asgari, PhD

3:25-3:55
Session info coming soon
3:55-4:25

Resuscitation and Management: Knowns, Unknowns, and the Role for Big Data

Andre L. Holder, MD, MS

 

4:25-4:30
Closing Remarks

Steven Q Simpson, MD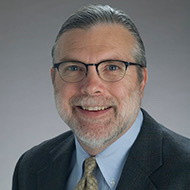 Steven Q. Simpson, MD (Moderator)
Professor of Medicine, Division of Pulmonary, Critical Care, and Sleep Medicine
University of Kansas
Steven Q. Simpson, MD is Professor of Medicine at the University of Kansas in the Division of Pulmonary, Critical Care, and Sleep Medicine, where he previously served as Division Director, Director of three ICUs, Chair of the Sepsis Team, and Chair of Multidisciplinary Critical Care. He has done research in all areas of severe sepsis from molecular and cellular mechanisms, to translational studies, to quality improvement studies.
He was a founder, in 2005, of the Midwest Critical Care Collaborative, a multidisciplinary and interprofessional collaborative effort to improve the quality of critical care services throughout the Midwest. In 2007, he initiated the Kansas Sepsis Project, a statewide program to improve severe sepsis care and outcomes throughout the state via continuing education both in sepsis and in quality improvement principles, and via inter-professional collaboration. He is currently heading a BCBS-sponsored sepsis collaborative among Kansas City metro area hospitals and is a contributing faculty member of the ongoing Surviving Sepsis Campaign collaboratives, leading the effort in the Midwest. He is a participant in the 2016 review and update of the Surviving Sepsis Campaign Guidelines.
Dr. Simpson was the North American co-chair of the International Single Day Point Prevalence Study for Severe Sepsis and Septic Shock (IMPRESS) in the fall of 2013. During his tenure at the University of New Mexico, he contributed to the discovery of a particular form of sepsis, the Hantavirus Pulmonary Syndrome, and published numerous papers on the clinical description, the hemodynamic description, and the approach to supportive care for patients with the syndrome, including extracorporeal hemodynamic and oxygenation support.
Dr. Simpson received his M.D. degree from the University of Kansas in 1983. He completed residency training in Internal Medicine at KU in 1986 and fellowship training in Pulmonary Diseases at Rush Medical College in 1989. He has been a faculty member at Rush Medical College, the University of New Mexico, and the University of Kansas. He is a regular reviewer for the journals Critical Care Medicine and CHEST, and he reviews on an ad hoc basis for Shock, the Journal of Intensive Care, JAMA, Virology, and Antiviral Therapy. He is the author of over 70 peer reviewed and invited manuscripts, book chapters, and web-based articles and presentations.
Dr. Simpson was the Third Eli Lilly and Company Distinguished Scholar in Critical Care Medicine, sponsored by the American College of Chest Physicians and the Chest Foundation for his work in reducing geographic disparities for severe sepsis care (the Kansas Sepsis Project). In 2013 he delivered the Roger C. Bone Memorial Lecture at the annual international meeting of the American College of Chest Physicians, describing the Kansas Sepsis Project. Dr. Bone was Dr. Simpson's early career mentor and was the progenitor of the criteria used throughout the world to recognize severe sepsis.
No relevant financial relationships to disclose.
$i++ ?>
Provider approved by the California Board of Registered Nursing, Provider Number CEP17068 for 3.6 contact hours.
Other healthcare professionals will receive a certificate of attendance for 3.0 contact hours.
Medical Disclaimer
The information on or available through this site is intended for educational purposes only. Sepsis Alliance does not represent or guarantee that information on or available through this site is applicable to any specific patient's care or treatment. The educational content on or available through this site does not constitute medical advice from a physician and is not to be used as a substitute for treatment or advice from a practicing physician or other healthcare professional. Sepsis Alliance recommends users consult their physician or healthcare professional regarding any questions about whether the information on or available through this site might apply to their individual treatment or care.
Components visible upon registration.