Prehospital Sepsis Care Research Update, 2023
4.89 (9 votes)
Recorded On: 08/24/2023
Description:
The profound impact and implications of several recently published papers have reshaped our understanding of prehospital alerts, antibiotics, and fluid administration. Drawing from this cutting-edge research and innovative methodologies, attendees will explore the transformative effects of prehospital alerts on emergency medical services (EMS) and the subsequent improvements in patient outcomes. The intricacies of alerts, clinical decision-making, and resource allocation will be highlighted, in addition to the importance of accurate and timely information in prehospital care. Antibiotic administration in prehospital settings, the latest evidence on fluid administration, and the potential benefits, risks, and controversies of this crucial intervention will also be examined. By synthesizing these recent updates, this presentation aims to equip healthcare professionals with invaluable insights to enhance prehospital practices and ultimately improve patient survival rates and outcomes.
Learning Objectives:
At the end of the activity, the learner should be able to:
Analyze the implications of updates on prehospital alerts, antibiotics, and fluid administration;
Evaluate the relationship between prehospital alerts and clinical decision-making;
Apply knowledge gained to assess the potential benefits and challenges associated with alerts in EMS;
List proposed effective strategies for antibiotic administration and fluid management in prehospital care based on recent research.
Target Audience:
Nurses, advanced practice providers, physicians, emergency responders, pharmacists, medical technologists, respiratory therapists, physical/occupational therapists, infection prevention specialists, data/quality specialists, and more.
Webinar Supporters:
Sepsis Alliance gratefully acknowledges the support provided for this webinar by the Sepsis Alliance Institute sponsors.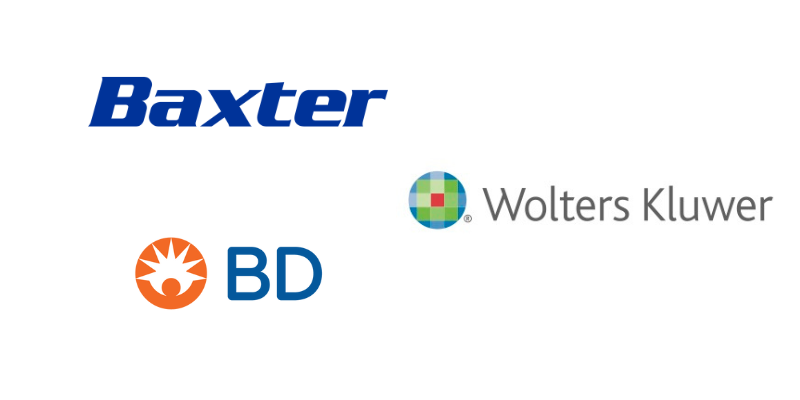 Rommie L. Duckworth, MPA, LP, EFO, FO
Captain, EMS Coordinator
Ridgefield (CT) Fire Department
Rom Duckworth, MPA, LP, EFO, FO, is a dedicated emergency responder, author, and educator with more than thirty years of experience working in career and volunteer fire departments, hospital healthcare systems, and private emergency medical services. Rom is currently a career fire Captain and paramedic EMS Coordinator for Ridgefield (CT) Fire Department and Founder of the New England Center for Rescue and Emergency Medicine. Rom is the recipient of the American Red Cross Hero award, Sepsis Alliance Sepsis Hero award, the EMS 10 Innovators award, and the NAEMT Presidential award. An Advisory Board member for the Sepsis Alliance, Rom is the co-author of the Sepsis Care chapter in the NAEMT Advanced Medical Life Support (AMLS) program as well as chapters in more than a dozen EMS, fire, rescue, and medical textbooks and over 100 published articles in fire and EMS journals, magazines, and websites. Rom is an international advocate and leader in emergency services education.
$i++ ?>
Provider approved by the California Board of Registered Nursing, Provider Number CEP17068 for 1.7 contact hours.
Other healthcare professionals will receive a certificate of attendance for 1.25 contact hours.
Medical Disclaimer
The information on or available through this site is intended for educational purposes only. Sepsis Alliance does not represent or guarantee that information on or available through this site is applicable to any specific patient's care or treatment. The educational content on or available through this site does not constitute medical advice from a physician and is not to be used as a substitute for treatment or advice from a practicing physician or other healthcare professional. Sepsis Alliance recommends users consult their physician or healthcare professional regarding any questions about whether the information on or available through this site might apply to their individual treatment or care.
Components visible upon registration.