Close Encounters of the Worst Kind: Sepsis From the Wrong Side of the Sheet
Product not yet rated
Recorded On: 09/17/2020
Description:
Dr. Buchman will discuss his encounter with sepsis as a patient, including symptoms, signs, diagnostic tests, interventions, outcomes, and lessons learned. He will explore how prior experience biases index of suspicion, teasing apart Bayes' theorem in ways that are immediately useful at the bedside. He will discuss how surviving sepsis has modified his lifestyle and his clinical practice. Finally, he will make some remarks on sepsis among Medicare beneficiaries, summarizing major findings from three papers recently published in Critical Care Medicine.
Learning Objectives:
At the end of the activity, the learner should be able to:
Discuss the role of conditional probability in clinical evaluation of the possibly septic patient;
Identify the potential of seemingly trivial infection to cause life-threatening organ dysfunction;
Describe the burdens and costs of sepsis among Medicare beneficiaries in the pre-COVID era;
Restate the typical impacts that a sepsis hospital inpatient admission has on the life trajectory of Medicare beneficiaries.
Target Audience:
Nurses, advanced practice providers, physicians, emergency responders, pharmacists, medical technologists, respiratory therapists, physical/occupational therapists, infection prevention specialists, data/quality specialists, and more.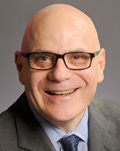 Timothy G. Buchman PhD, MD, FACS, FCCP, MCCM
Professor of Surgery, Professor of Anesthesiology, Professor of Biomedical Informatics
Emory University School of Medicine
Timothy G. Buchman, PhD, MD, FACS, FCCP, MCCM has four decades of bedside experience caring for septic patients. A general surgeon, intensive care doctor and virologist, he is currently Senior Advisor, IPA to the Division of Research, Innovation, and Ventures (DRIVe), Biomedical Advanced Research and Development Authority (BARDA), Office of Assistant Secretary for Preparedness and Response (ASPR), US Department of Health and Human Services (HHS). Dr. Buchman's other current roles include Professor of Surgery, Anesthesiology, and Biomedical Informatics at Emory University, where he founded the Emory Critical Care Center. Dr. Buchman is past president of the Shock Society, of the Society for Complex Acute Illness and of the Society of Critical Care Medicine, the latter being the largest organization of critical care professionals in the world. He is Editor-in-Chief of Critical Care Medicine (www.ccmjournal.org) and Critical Care Explorations (www.ccejournal.org). He is a member of the External Faculty of the Santa Fe Institute. He also serves as site director of the military-civilian partnership, Surgical Critical Care Institute (www.sc2i.org).
No financial relationships to disclose.
$i++ ?>
Provider approved by the California Board of Registered Nursing, Provider Number CEP17068 for 1.4 contact hours.
Other healthcare professionals will receive a certificate of attendance for 1.0 contact hours.
Medical Disclaimer
The information on or available through this site is intended for educational purposes only. Sepsis Alliance does not represent or guarantee that information on or available through this site is applicable to any specific patient's care or treatment. The educational content on or available through this site does not constitute medical advice from a physician and is not to be used as a substitute for treatment or advice from a practicing physician or other healthcare professional. Sepsis Alliance recommends users consult their physician or healthcare professional regarding any questions about whether the information on or available through this site might apply to their individual treatment or care.
Components visible upon registration.