SEP-1 and Value-Based Purchasing: What You Need to Know to Prepare
Product not yet rated
Includes a Live Web Event on 07/18/2023 at 11:00 AM (PDT)
Description:
Date: July 18, 2023
Time: 2:00 - 3:00 pm ET / 11:00 am - 12:00 pm PT
Sepsis is already the most expensive hospital condition. With CMS proposing to adopt SEP-1 into its Hospital Value-Based Purchasing (VBP) Program beginning in the FY 2026 program year, the potential impact is even greater. As key sepsis program team members, you know it is challenging to move the needle and drive sustainable improvements. Sepsis is a complex, multi-step process, and nationally the average SEP-1 bundle compliance is only 50%. With VBP adoption on the horizon, it is essential to move quickly to position yourself to take advantage of the coming changes. So how do you convince your organization's leadership team that you need additional investment and resources to support your sepsis program?
Learning Objectives:
At the end of the activity, the learner should be able to:
Explain the implications of CMS adding SEP-1 quality measure to its VBP program;
Discuss a strategy to achieve and sustain SEP-1 compliance, including overcoming key challenges in patient identification, timely SEP-1 care delivery, and proactive management;
Implement best practices to engage a leadership team to champion and invest in the tools, people, and processes required to meet sepsis performance goals.
Target Audience:
Nurses, advanced practice providers, physicians, emergency responders, pharmacists, medical technologists, respiratory therapists, physical/occupational therapists, infection prevention specialists, data/quality specialists, and more.
Webinar Supporter:
Sepsis Alliance gratefully acknowledges the support for this webinar by Wolters Kluwer.

Itay Klaz, MD, MHCI
Medical Director
Wolters Kluwer
Itay Klaz, MD, MHCI, is responsible for directing clinical efforts toward the development, implementation, and support of the Wolters Kluwer suite of surveillance software solutions, primarily focusing on Wolters Kluwer POC Advisor. Dr. Klaz is a clinical informatician, dermatologist, and a former military surgeon.
He has specialized in the convergence of enterprise-level electronic health records, EHR interoperability, health care data science, clinical governance, patient outreach, risk, value-based care models, and provider engagement.
Dr. Klaz earned his doctor of medicine and bachelor of science degrees from the Hebrew University of Jerusalem, Israel and his master of healthcare informatics from the University of San Diego. He has served in various leadership positions as CMIO, SVP of Clinical Informatics, and Medical Director of HIT.
$i++ ?>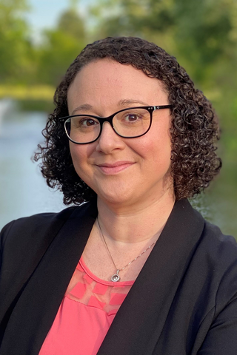 Karyn Wentz, MSN, RN, CPN
Nurse Informaticist
Wolters Kluwer
Karyn Wentz has 15 years of nursing experience in the areas of pediatrics, pediatric hematology and oncology, women's services, infection prevention and control, and informatics. She has worked in both teaching and community-based hospitals, which contributed to her deep understanding of clinical workflows. Karyn is passionate about the implementation of clinical decision support tools to improve health outcomes of patients. She earned a master of science in nursing informatics from Duke University. Karyn is a certified pediatric nurse through the Pediatric Nursing Certification Board (PNCB) and an active member of the Association for Professionals in Infection Control and Epidemiology (APIC).
$i++ ?>
Components visible upon registration.